Once again Burger Fuel came out on top for Google search results on Share Investor today, so you might have been looking for the profit result that they posted today

(see below story for detail)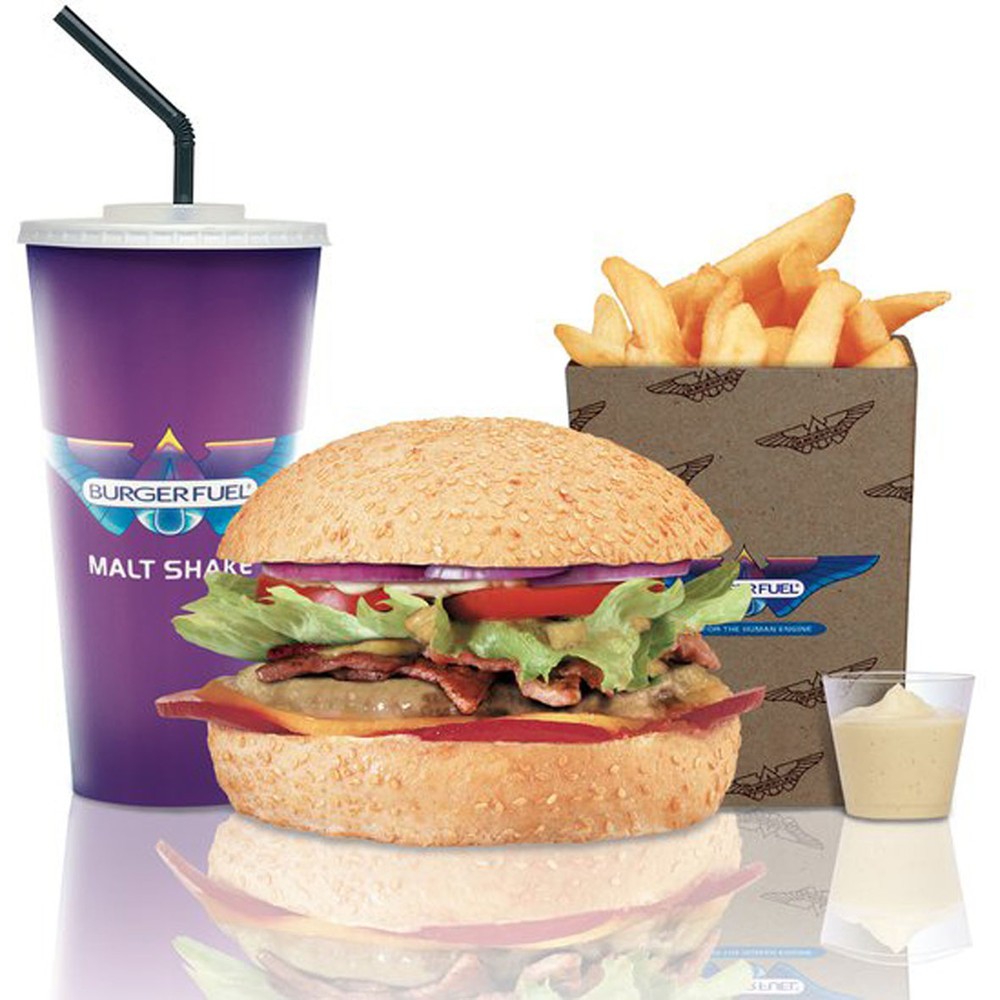 But no free lunch, or dividends yet
For

BFW

shareholders.Not happy reading but it is early days yet of course.

One of the biggest reasons for the $1.9 million loss for the last 6 months was the 900 thousand odd spent on an

IPO

to raise a measly 8 million bucks, which management still has just under half of it in the bank left.

Having the $1.9 million "combined" loss stated at the bottom of the announcement isn't a good indicator for clear disclosure in the future.

The headline figure should be $1.9 million, not $1.3 million because the company

is

incurring the cost of the IPO regardless of management differentiating "pre" and "post" float numbers right at the bottom of the press release.

The announcement is titled as a 6 month result and last time I looked at my own personal accounts I had to take into account

all

figures

positive or negative, even though I might have wanted to ignore any overdrafts.

According to their own figures the company's "one-off" costs of the

IPO

and a store opening in Sydney sent the loss higher than expected.

All that cash in the bank is very tempting but not much considering the level of expansion the small company seek in the next financial year, 4 more stores.

The positive news is that same stores sales were up 4% and that really is the only meaningful figure to comment on as we

don't

have a previous year revenue figure on hand for a comparison.

Josef Roberts should have some pause for optimism considering the same store figures on which Burger Fuel, as the

Franchisor

, reaps

royalties

from individual store sales.

Shares were up 4c to 64c on less than $700 volume.
Burger Fuel Worldwide @ Share Investor
Burger Fuel Worldwide: Losses Mount
Burgerfuel: Dubai Marketing Hype!!!
Burger Fuel 2010 Full Year Profit Analysis
Burger Fuel 2010 Full Year Profit Preview
Burger Fuel Worldwide: 2009 Half Year profit analysis
Stock of the Week: Burger Fuel Worldwide
Download full company analysis from Thomson First-Call
Burger Fuel doesn't rule out capital raising
Burger Fuel Worldwide: Closer look at Company Accounts
Analysis - Burger Fuel Worldwide: FY profit to 31/03/09
Burger Fuel: Running on Empty
Burger Fuel leaves investors hungry
Burger Fuel management cagey over company progress
Burger Fuel cooks up Dubai deal
NZX share trades with strings attached
Don't buy Burger Fuel, yet
Burger Fuel: Inside info?
Burger Fool IPO: Burger Fool?
Exclusive Interview with Burger Fuel's Josef Roberts
Burger Fuel's Daytime drama
Burger Fuel share price out of gas
Beefing up store numbers
Director explains share price drop
Burger Fuel slims down in value
Burger Fuel and Coke
Marketing Burger Fuel's future
Pumpkin Patch VS Burger Fuel
Burger Fuel results and commentary
Discuss BFW @ Share Investor Forum - Register free
c Share Investor 2007
BFW
12/12/2007
HALFYR
REL: 1419 HRS Burger Fuel Worldwide Limited
HALFYR
:
BFW
: Burger Fuel Worldwide Ltd Preliminary Half Year Results
Burger Fuel Worldwide Limited
Results for announcement to the market
Reporting Period 3 and a half months to 30 September 2007
Previous Half-year Reporting Period N/A
Amount (000's) Percentage change
Revenue from ordinary activities 1,400
Profit (loss) from ordinary activities after tax attributable to security
holders (1,355)
Net profit (loss) attributable to security holder (1,355)
Interim/Final Dividend Amount per security Imputed amount
per security
Record Date -
Dividend Payment Date -
Comments: See attached Directors commentary and following
To be followed by the balance of the information required in the report
pursuant to Appendix 1.
BURGERFUEL
WORLDWIDE RESULTS TO 30 SEPTEMBER 2007
The directors of
BurgerFuel
Worldwide Limited (
BFW
) today reported an
un
-audited loss of $1.35 million for the three-and-a-half month period to 30
September 2007, of which $991,000 represented costs associated with the
company's Initial Public Offering (
IPO
).
Of the remaining loss, the amount of $203,000 related to
BFW's
investment in
Australia, where the company opened its Kings Cross store on 7 October 2007.
BFW
results for period 14 June to 30 September 2007
$(000's)
Operating Revenue 1,400
Operating Expenses * (2,755)
Loss (1,355)
* includes $991,000 of non-recurring costs associated with the
IPO
.
Directors say the loss is in line with the Boards' expectations after costs
associated with the
IPO
, as outlined in the company's prospectus.
They say continued losses of $50,000 per month are anticipated, but expect
these will progressively reduce as additional stores are opened.
Four additional
BurgerFuel
stores have opened since the incorporation of
BFW
on June 14, one of which is company-owned. Total stores now number 24, of
which two are in Sydney, Australia. Of the 24 stores two are company owned
and the remaining 22 are franchised.
A further four new
BurgerFuel
stores are planned to open in this financial
year, at sites currently under negotiation.
BFW
has four main areas of revenue: up-front franchise fees, on-going royalty
fees, sales of certain proprietary goods and store income from company-owned
stores.
System sales up 40%
For the 6 month period 1 April to 30 September 2007 (which included
pre
-listing trading)
BurgerFuel's
total system sales for all stores, from which
BFW
derived
franchise royalties were up 40% from $7.8 million to $10.9 million compared
with the previous corresponding period. Comparative results for same store
sales for the 6 month period were up 4%.
Following the company's
NZAX
listing, management has been firmly focused on
new store development and continued sales improvements and that in accordance
with the prospectus,
BFW
will continue to invest and expand the chain in New
Zealand as well as other potential markets.
To obtain an understanding of the overall consolidated trading results of the
BurgerFuel
group of companies
pre
and post
IPO
for the 6 month period to 30
September 2007 the results are set out below:
Combined results
pre
and post
IPO
for the 6 month period, 1 April to 30
September 2007
($000's)
Revenue 2,336
Expenses * (4,284)
Loss (1,948)
* These results include non-recurring expenses of $1,321,000 for the
IPO
.
A further amount of $298,000 relates to the costs associated with entry into
Australia.
BFW
was incorporated on June 14, 2007. It raised $8M in its
IPO
. Funds have
been used for
IPO
costs, repayment of all loans and further capital
investment, such as the Kings Cross store.
BFW's
cash reserves as at 30 September were $3,987,000. The company has no
borrowings.
For further information contact:
Josef Roberts
Director
021 444-786