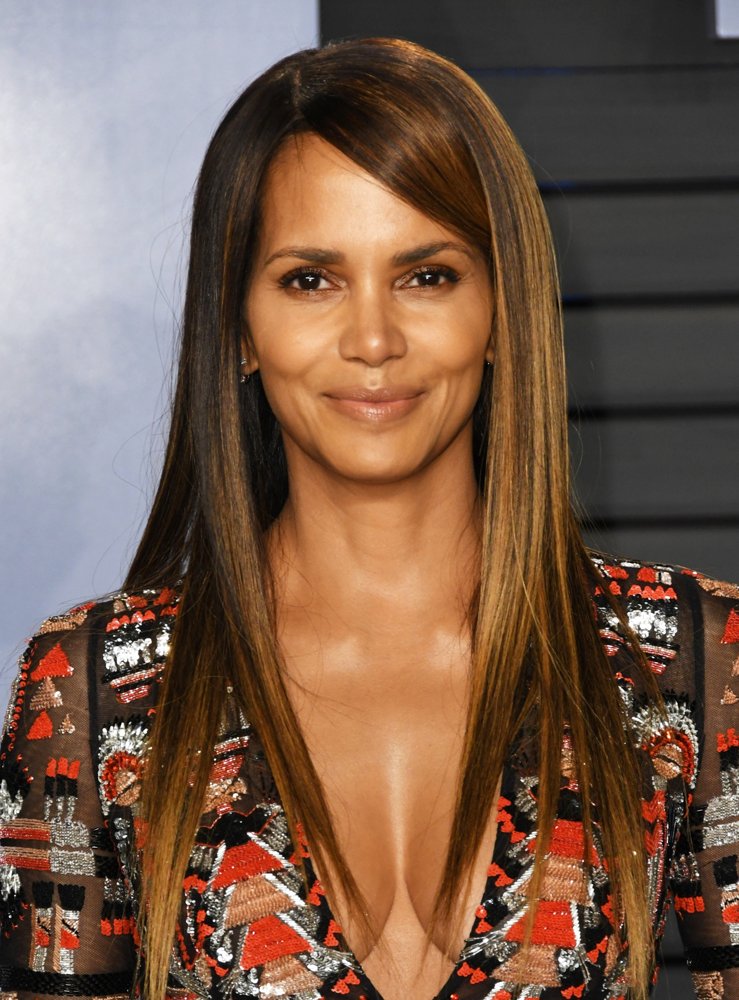 Helping me out for next years stock picks is once again Halle Berry.
Its been a volatile year, my picks for the DOW and NZX are off by 5000 odd points for the DOW and almost 2000 odd points for the NZX. Not good at all.
Its been a year when the Share Investor Portfolio stood its ground, shot up to record highs and then foundered off to where it is today.
Nothing has changed.
We have no reason to sway from the 9 stocks in the portfolio.
In fact this author will be looking at increasing his stakes in all the stocks should they come down in price to an acceptable level.
So without further ado I will briefly list my stocks and the reasons why they should be picked for another year.
Sky City Entertainment Ltd
Sky City Entertainment Group Ltd
is starting took look like a steal right now.
At present it is trading at $3.45.
Its presently looking at building up quality assets and ditching under-performing ones.
The payoff will be in the 2020-21 financial year.
Im hoping to get in again at $3.00 and under.
Mainfreight Ltd
Mainfreight Ltd is a company that has been on a roll during this year.
A positive one that led to a record profit reported on Nov 14.
It is starting to lift in all areas in NZ and overseas.
Next year should cement their aim of being the biggest and the best listed company on the NZX.
Fisher & Paykel Healthcare
After climbing to about $16.40c a couple of months ago this stock is currently trading at $12.50c so currently looks out of favour with the market.
So it could continue down.
It still has issues surrounding it such as legal action against/by itself and Resmed so some of that could be swirling around it.
My favourite stock.
Contact Energy Ltd
Contact Energy is going to have a giveaway in the 2019 year.
They are set to increase dividend payments by 15 - 25% depending on results.
The Feb 2019 result is tipped to look good because of the vagaries of the market setting records for the amount paid to wholesalers like Contact.
Auckland Airport Ltd
Auckland Airport Ltd will slow growth over the 2019 year but grow it will.
It is this country's only Airport - of significance - and it will double its growth over the next 10 - 15 years. From the current 20m to over 40m passengers.
It is being battled currently by charges from the current Govt that it is overcharging for its facilities but i'm aware that what is going on behind the scenes will put that to bed.
You might be able to get this one under 7 bucks, its been there before this year and I have no doubt it will fly under the radar at least once.
Ryman Healthcare
Ryman Healthcare is my second favourite stock.
Mainly because of the returns.
They are good.
AND they will continue again in 2019.
There's not much else to say expect them to grow again, in Australia and New Zealand.
And watch, this little puppy seems to be going out of fashion again.
You could perhaps get this one for below 10 bucks in 2019
Arivda
This one was bought for the long term. Like the one above, I've held Ryman for 13 years and I plan to hold this one forever.
Looks good, it is actually paying more than Ryman but you can get it cheaper.
Id stick my neck out and say you could get it for $1 - 1.10c. Its currently trading at $1.30c.
Hallensteins Glassons
Looking good at the moment just posted a quiet sort of 2018 meeting
Its currently trading at $4.20c so that is over a 10% annual return.
Its subject to ups and downs, currently down, for some reason.
Its open to wild swings of share price because there is a lot held back 'cause insiders hold a lot of stock.
This stock isn't for everyone but it is for me because its provides income
The company has no debt and millions in the bank.
Conclusion
In a year of change next year - and what year isn't - you should be looking for stocks that you have researched. They maybe different stocks to the ones that I hold - hope you can share with me what you have researched.
The above are my stocks.
How will they perform next year? I have a good idea that they will perform with small increases in some and big increases in others, FPH and MFT are 2 of the latter.
When i say perform i'm talking about profit results, they will not necessarily equate with the share price and that's were you make your money.
If the share price is being affected by outside influences, like people or brokers not interested in buying the stock then that is the time you swoop in.
Lets see what 2019 will bring.
Together.
Share Investor's Annual Stock Picks
Share Investor's 2018 Stock Picks
Share Investor's 2017 Stock Picks
Share Investor's 2014 Stock Picks
Share Investor's 2013 Stock Picks
Share Investor's 2012 Stock Picks
Share Investor's 2011 Stock Picks
Share Investor's 2010 Stock Picks
Share Investor's 2009 Stock Picks
Share Investor's 2008 Stock Picks
Broker Picks
Brokers 2014 Stock Picks
Brokers 2013 Stock Picks
Brokers 2012 Stock Picks
Brokers 2011 Stock Picks
c Share Investor 2018